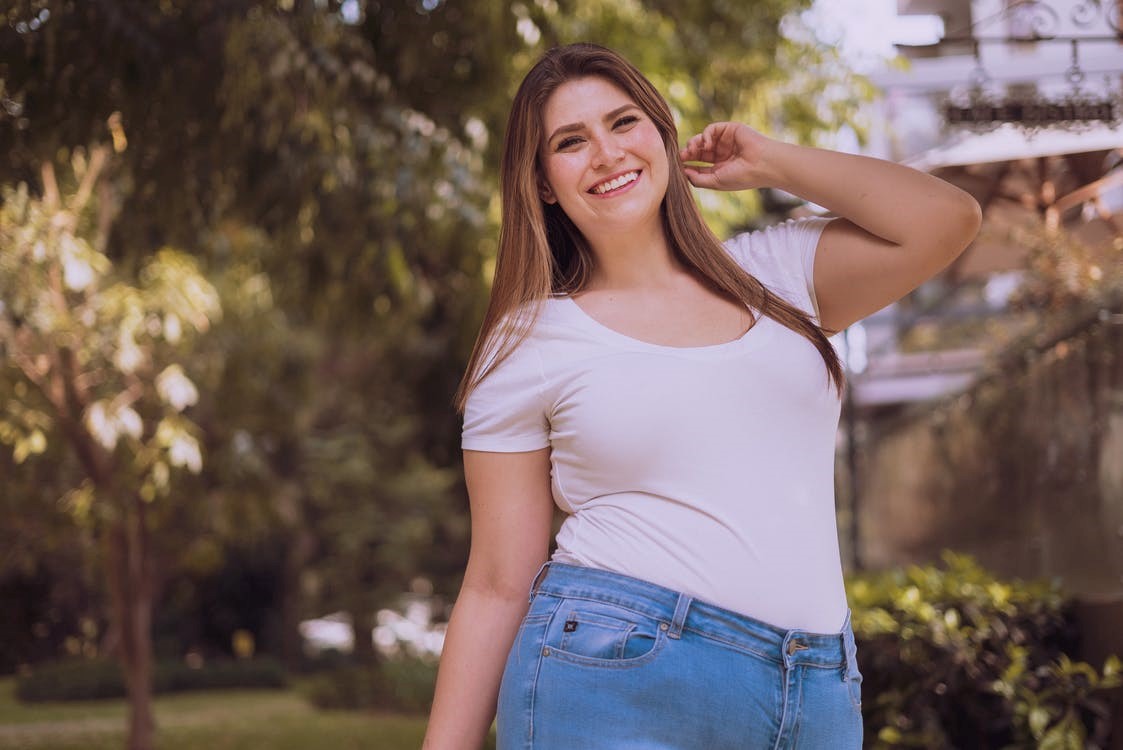 Are you a curvy woman and feels you cannot wear stylish clothes because of your body structure? The truth is media has a significant role in making women believe that only women sporting slender figures can appear chic and wear elegant dresses. Such portrayal leaves plus-size women frustrated. Although the fashion industry is gradually changing its approach, there is still a long way to become inclusive. Plus-size women feel they have limited options, especially when they want to shop for a special occasion.
Putting together an effective wardrobe with multiple aesthetically attractive outfits for bulky women can be cumbersome, but it is doable. Curvy women must keep their size, fabric, and occasion in consideration while shopping and opt for the dresses they feel comfortable wearing. Curvy women can exude charm in various dress categories if they carry them with confidence.
Let's learn about multiple stylish dress options for plus-size women:
Go Boho-cozy in Maxi Dress
Maxi dresses are generally curvy women's favorite clothing articles as they are comfy and come in various styles. Bulky women can easily wear maxi dresses without worrying about their excess fat. Floral print maxis blend well in spring weather; maxis with small prints give an illusion of a petite frame. Curvy women can search for plus size maxi dresses in silk fabric with stylish cuts for nighttime parties. The secret to appearing attractive in a maxi is in its length. Women must see that their maxis reach their ankles unless they are wearing a maxi with a tail.
Turn the Heat up in Jumpsuits
Curvy women often curb their desire to wear jumpsuits, thinking they will make them appear unattractive. They can easily fulfill their desires and rock their look in jumpsuits while taking care of the fabric. As per their preferences, women can opt for printed jumpsuits or keep them simple and plain. The key is choosing a jumpsuit with a higher waistline as it refines the line and smoothens the figure.
Wear a Mid-length slip Dress
Several curvy women are uncomfortable wearing miniskirts or very short dresses. They can easily go for a mid-length silk dress and wear it with their favorite pair of heels. During the daytime, they can wear a floral printed middy dress and put on sneakers with them. Women can apply their imagination, go for stylish cuts on shoulders, necks, or sleeves, and wear middy dresses confidently. A mid-length dress makes curvy women appear tall and refined.
Layer up in a Leather jacket
Winters are most not a favorite season for most bulky women. They feel layering up makes them appear fatter as it adds volume. Curvy ladies no longer need to worry about their appearance in cold weather and easily go for leather jackets. Besides, leather jackets are versatile and can work well with most outfits. Leather jackets add the rock n roll quotient to the style and amp up the entire appearance. Pear-shaped women can opt for longer jackets, and women sporting apple-shaped bodies can keep it short and classic.
Pair Denim with Long Sleeves and a Low-neck shirt
Denim is everyone's favorite fabric, and ladies are always ready to purchase another pair. Plus-size women often feel doubtful that it reveals their flaws and does not suit them. The key is to find the correct fitting, and women with plum bodies can rock any pair of denim with their favorite shirt. Long sleeves and low-neck shirts are stylish and curvy. Women can wear them with a long-chained handbag and classy earrings to attend any gathering while appearing uber chic.
Capri Pants with Graphic Tees
Bulky women can go for a modern yet retro look and wear capri pants with graphic tops. Capri pants can be a game-changer for curvy women as they can easily carry them while revealing only a small amount of skin. Women can apply a mix and match and wear a printed bottom with a plain top or wear prints in a shirt and keep the capri pants simple to appear stylish. To keep it classy, women can opt for a monochrome look. Ladies must take care of the fabric and should go for the ones that provide a perfect finish.
Go Classy with a Trench Coat
Trench coats give a sophisticated look, and there is no reason curvy ladies should not opt for them. To glam up, they can pair it with high heel boots or carry an elegant clutch. Women must choose earthy tones to keep them classy, layer them on pastel shade tops, and wear contrasting shades. While wearing a trench coat, the mantra 'less is more works well as the coat itself is an exquisite piece of clothing. Shoulder points are critical when it comes to shopping for comparatively long clothing articles for plus-size women. They must ensure that it fits well and does not appear droopy.
Don Pleated Silk Dress
Several bulky women avoid wearing silk, thinking that fabric clings to their bodies and make them appear unappealing. Instead of keeping silk simple, they can play with the material and stitch it in different styles. Pleats on silk give a fine touch to the dress as the lines are smooth and appear refined. Women can go flamboyant and opt for backless or low-neck and go for vibrant colors. Pleated dresses do not need embezzlement but, if women want to add more glamor, they can get pearls or beats and rock the smooth fabric at night parties.
Conclusion
No rule in the book states that curvy women cannot appear elegant and wear stylish dresses. However, most plus-size women often feel underconfident as they think no outfit suits them. The truth is women can sport any dress while exuding charm if they carry it with confidence and a smile. The key is to keep body structure, fabric, and weather in mind while shopping for stylish outfits. Curvy women can wear appropriate shapewear to give a smooth touch to their appearance and appear uber chic.