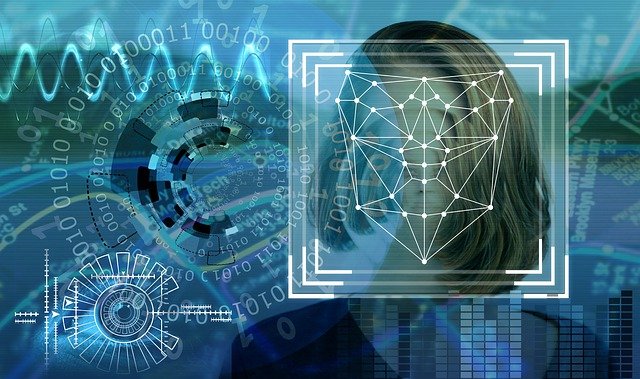 Companies may check or enroll authentic clients and avoid identification & economic frauds with the help of face recognition technology. Biometric technology has risen as a critical component of security across a wide range of businesses. Companies use face recognition technology to verify their consumers and allow digital transactions. Additionally, it aids firms in reducing fraud and maximizing profitability. Because when clients can get themselves verified digitally, they don't have to put in as much information to authenticate their identity, it improves the customer experience. The use of facial biometrics is a low-cost way to increase security. In addition, it protects against digital impersonators to a high degree.
Online Face Recognition: What Is It and Why Is It Important?
Facial traits are used to validate an individual's identification through online Face Verification. End users can have their unique facial characteristics authenticated using facial biometric technology. Facial traits are compared to those already present in the database during verification.
What is the Process of Face Recognition?
The process of face recognition technology involves the user clicking a live selfie holding the documents that need to be authenticated in the onlin face verification procedure. After the user clicks the selfie, the recognition software authenticates whether the picture was clicked recently or not. Then it runs authentication such as
It checks the texture of the skin to run age verification
It authenticates the space between the two eyes and correlates it with the provided picture
It verifies the space between the nose and the chin
It matches all the facial features of the person with the picture in the back end
Face recognition technology in the Workplace: Examples from Industry
Facial recognition technology has a better track record of accuracy and reliability than any other type of biometric verification. Digital facial verification is a strategy companies use to serve their customers better and eliminate the need for manual verification. Facial verification solutions are widely used at airports to ensure the safety of their passengers. Airports are popular targets for criminals, who use them to traffic drugs, traffic people, and launder money. Manual verification is becoming less credible, so airports are turning to cutting-edge passenger verification technologies. The accuracy and speed of face recognition technology make it superior to other methods. Automated verification and security measures save customers time and money by streamlining the customer experience.
Customer onboarding
Facial recognition and document verification technologies are being used by businesses to ensure that their consumers are being treated fairly. It makes customer onboarding safe and straightforward. Blockchain companies are using face recognition technology for remote customer onboarding. Smartphone firms are incorporating it to deliver a better client experience. To ensure KYC and AML compliance, financial regulatory agencies have implemented strict restrictions. To carry out due diligence practices, all businesses must adhere to local regulations, including checking customers, end-users, and traders. Face recognition technology is the best option when it comes to verifying a person's facial features in real-time. It provides a frictionless consumer experience while also empowering businesses and customers. Get more at Groovy Bot.
Organizations devoted to security
Face recognition technology is being used by security services to catch criminals on camera. The FBR for example uses it to see if a person's fingerprints match up with anything in the criminal database. If he is charged with a crime, the video footage may be used to support that charge.
Platforms for Hiring
End users can simply authenticate their identities with face recognition by submitting live selfies and photos of ID documents. In addition, employees can be hired remotely when they have been authenticated.
Entertainment business
Face recognition technology can help online gaming and streaming businesses improve their systems' openness. Because of this, companies in the age-sensitive streaming and gaming industries employ facial recognition to verify that their customers are of legal age. There will be no access for anyone under the age of eighteen to the age-restricted platform, and their identification will be verified as part of the signup process.
E-commerce Sector
Financial crimes and identity scams are common on e-commerce websites. Fraudsters take advantage of the system's flaws to get around the security measures. E-Commerce systems can use facial biometrics to guard against payment fraud. If an end-user uses face recognition to check out, his identification will be verified. The facial image on his ID documents will be compared to the one on his face. Fake transactions will no longer be an issue. Stores can verify the age of customers and prevent minors from making purchases of age-restricted items. Costly fines and reputation damage can be avoided in eCommerce markets.
Conclusion
Face recognition technology is the new normal for many businesses and corporations to upgrade their security measures. It is essential to adopt such technologies to enhance customer and business experience.