Introduction
When you are in Athens for enjoying the town in the best way possible – Athens Helicopter Tour must be a great option for you. It will be a completely different experience as well as memorable.
The city of Athens is big having lots of stunning sightseeing artifacts including modern beauty and historical beauty. Crete to Santorini helicopter tour, Athens Acropolis and Sounion tour, or anything other you choose every time you'll get a different taste of views.
However, the price may seem slightly higher but the tour must be worth experiencing. However, today we're going to discuss the best helicopter Athens tours.
The Top 3 Best Athens Helicopter Tours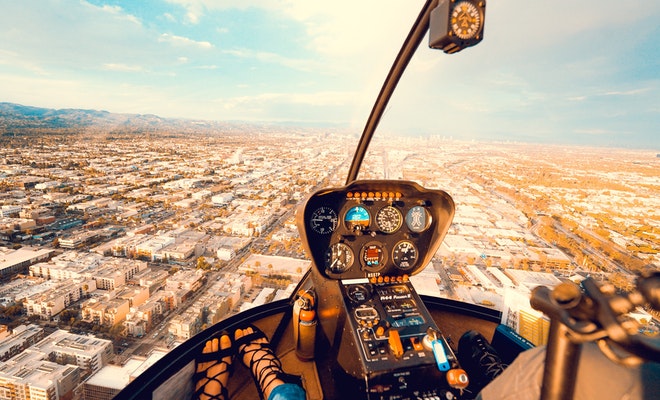 In this segment, you're going to learn about few Helicopter tours in Athens. We're going to discuss them in detail with the estimated cost.
Athens Acropolis and Sounion Private Helicopter Tour
When you are a group of 3 members and ready to open your wallet to enjoy an immensely beautiful tour then this would be the perfect helicopter tour for you.
Undoubtedly this one is a premium tour. It offers stunning sightseeing from 65′ high from the ground. So, it is goings to be a memorable tour for you.
They'll fly over the most popular highlights of Athens. The departure will be taken from the Athens international airport and you will go through Mount Lycabettus, Spiro's Louis, Cape Sounio, and others and will again come back to Athens international airport.
Luckily, the tour is going to happen with the Robinson R44 helicopter.
Quick Facts
Group of 3 people
$3153.38 per group.
Tour duration: Approximately 1 hour 5 mins
Helicopter Sightseeing Tour Athens (Sparta, Greece)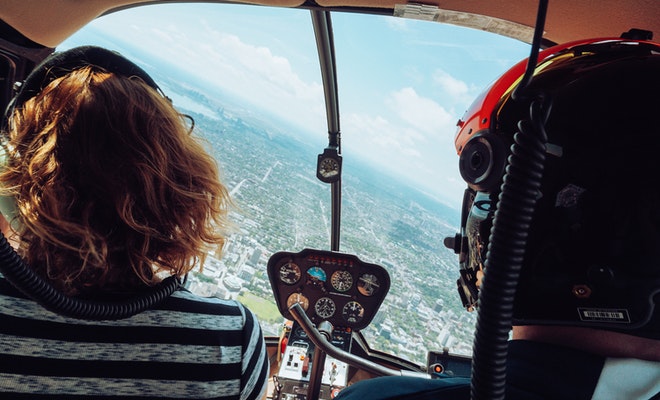 If you are on a tight budget again desire to take a helicopter tour in Athens then nothing can be better than this tour.
Though it's a tour of 30 minutes you are going to experience the amazing view of Cradle of Civilization and history. The helicopter will fly over the city center and you'll encounter the most important highlights in the surroundings.
Fortunately, it's a tour of 5 people which means lots of savings. The tour includes all fees and taxes, snacks, soda, and water.
However, in this pandemic, it's mandatory to wear masks and use sanitizers. (The masks, temperature check, and sanitizer will be provided)
Quick Facts
Group tour (Up to 5 people)
Cost: $1975.41
Duration: 30 minutes
Santorini to Crete Helicopter Flight
When you want to pass the next few days on the island of Mykonos or want to return from the island you must be thinking of making a Crete to Santorini helicopter tour or the vice-versa.
Well, if you can cost around $1000 then a great option for you is this tour. The total fee is $4k+ but it's a group tour of up to 4 members.
Well, you may not encounter too many highlights of Athens but on the way, you're going to get the old historical feel of Athens and some major highlights.
However, this tour takes around 40-45 minutes and you can get a full refund if you cancel it within 24 hours.
Quick Facts
Maximum of 4 traveler
Cost: $4076.43
Time Duration: 40-45 minutes approximately
Frequently Asked Questions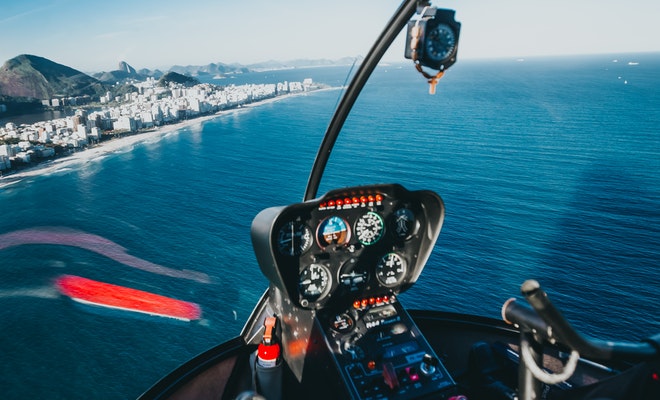 How much is a helicopter from Athens to Mykonos?
The estimated price is around €3500. But it depends on the type of tour and the number of people. If you want a completely premium tour then the cost will exceed the regular price. It will be a 45 Minutes Athens to Mykonos Helicopter Flight.
Which attractions will you encounter with Athens Acropolis and Athenian Riviera Helicopter Sightseeing Tour?
There are mainly 3 important highlights you will visit during this tour. They are –
Acropolis
Panathenaic Stadium
Mount Lycabettus
On my Crete to Santorini helicopter tour, should I pay for any additional fees/taxes?
Most of the time all fees and taxes are included in the overall cost. So, you won't have to pay for it. Moreover, you will get a water bottle, soda,  snacks, mask, sanitizer, etc.
What are the Best Helicopter tour Accessories?
Besides, I'm mentioning Best Travel Accessories That you need when you choose a Helicopter tour.
Hand Sanitizer
Hand Cream
Toiletries Container
Document Organizer.
Packing Cubes.
Compact Makeup Kit
Travel Bottles.
Digital Organizer.
Day Backpack.
International Travel Adapter.
Multi USB Charger or Power Bank
Smart Phone. Its most obvious and necessary gadget
Lightweight Laptop.
Noise Cancelling Headphones.
Pocket Camera.
Headphone Splitter Adapter.
Portable wifi extender
Final Verdict
We just described the Beautiful Greece tour slightly. There is a lot more to enjoy during the tour. Besides booking any tour I suggest look for the reviews and their posts. Plus, must search for the places you are going to fly over and stay attentive on the tour. Hope your next tour must be a memorable one.