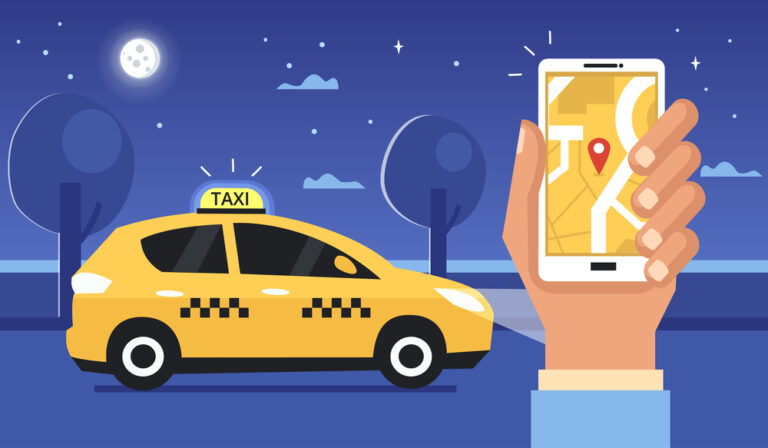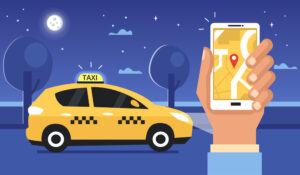 So you want to know how to start an online taxi business? Great business choice! After witnessing the success story of Ola and Uber, more and more entrepreneurs are walking on the same path and investing in this venture because the up-front cost is low and returns are attractive. Smartphone's increasing penetration in people's daily lives has given instant success to the concept of the online ride-booking business. 
Urbanization has taken place across the globe and the idea of online transport business has gained immense popularity in a few years. Besides, people also prefer quick and easy ways to get things done. Be it office commute,  a ride to the airport, or roaming around the city, online cab booking service has become a chief mode of transportation. 

Source: TechSciResearch 
Further, digitization has also pushed entrepreneurs to revamp their existing business models in order to boost productivity and profitability. Indeed, Uber,  Lyft, DiDi are the industry players when it comes to the online cab business but still, there is room for improvisation in this particular sector to offer something unique and amazing to the end-user. 
If you are one of those entrepreneurs who want to get into the online ride-hailing business, this is high time. Moreover, the modern mobile app development technology has given wings to this idea and makes an overall profitable venture. Apps like Uber, Lyft, Ola, etc have become household names so we all are aware of its business structure. But here the point is what things you need to consider while commencing the online taxi business. Before examining the steps, let's have a look at the statistics of the online taxi business. 
Interesting Facts and Statistics of Online Taxi Business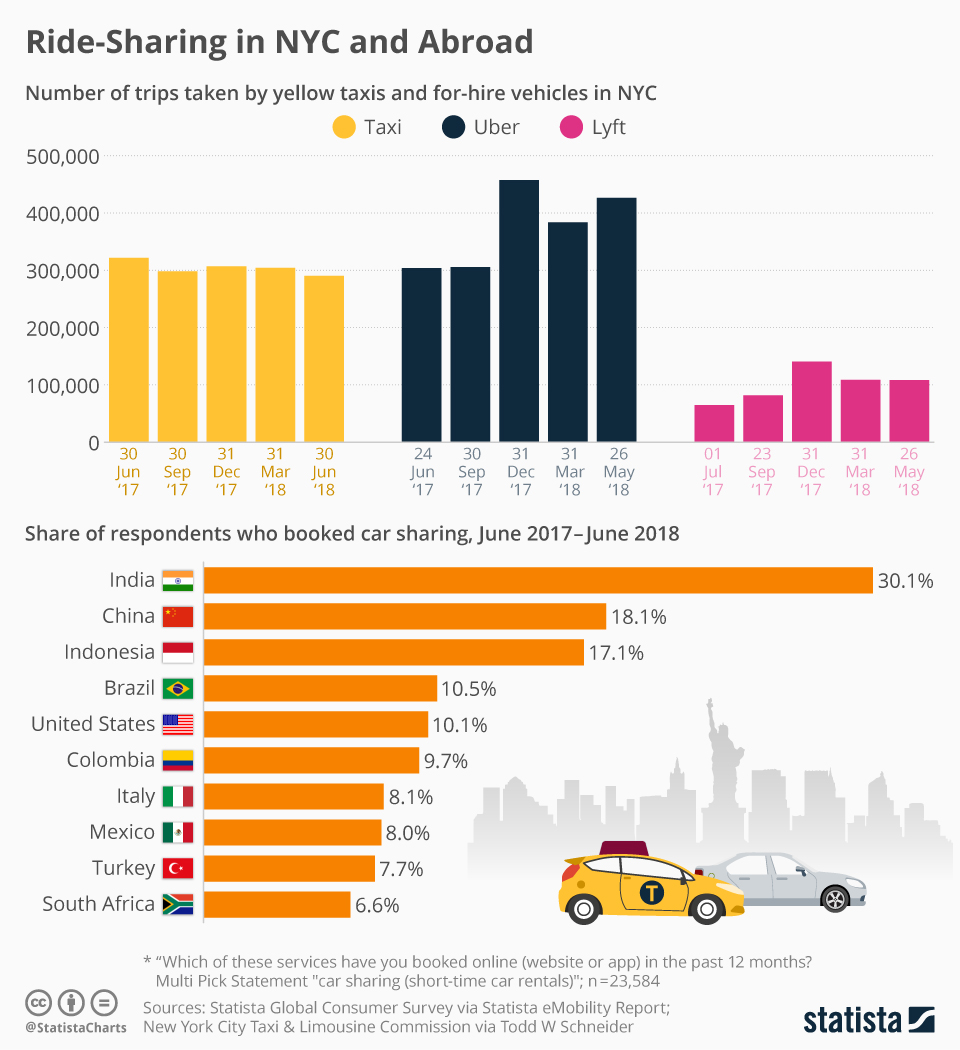 Source: Statista 
There are unlimited opportunities in the online taxi business world. We often read in the newspaper and on the Internet about success stories and lucrative taxi business statistics to prove the above statement. Indeed, Uber has revolutionized the transportation industry and set the example that you could even run your business by doing this. Before Uber, the concept of this business model was not familiar. 
Once the idea hit the market, business owners across the world joined the same bandwagon and started revamping their business. After the immense success of Uber, Lyft in the USA, DiDi in China, and Ola in India have become industry players and captured huge market share in their region. 
So online cab booking business has become an important part of the global economy as they are playing a key role in connecting drivers with riders digitally. So let's have a look at some eye-popping statistics of this business. 
According to current research and market studies, the global taxi market was valued at $159B in 2020 and will soon cross

$327.55 billion

by 2026. 

There are two players ruling the ride-hailing market- Uber in the USA and Europe while DiDi in the Asian market. No doubt, Ola in India is gradually making its place but it will take some more time to make a name like Uber and DiDi. 

The prediction for the years 2019-2024 claims that the global online taxi market is estimated to register a CAGR of 9.22%. More than 20 billion trips have been completed across the globe until now. Well, this figure clearly defines how the online taxi market is prospering globally. 

Undoubtedly, the taxi market is thriving but in the year 2020, it has experienced a huge down due to the pandemic. With lockdown and restricted movements nationwide had reduced the demand for the taxi. The increasing risk of infection associated with public transport has pushed people to opt for private modes of transportation. Hence, customers are now taking a keen interest in private vehicles, which is positively affecting the online taxi market. 
The Benefits of Starting an Online Taxi Business
Commencing an online taxi business is lucrative these days and makes a strong impact in your region by supporting small drivers and cab owners connecting with passengers with exclusive features. 
Ride-hailing businesses help taxi owners expand their business operations beyond the local market. They can also help entrepreneurs to establish their firm's online presence but lack adequate resources and funds. Moreover, stepping into this business is not easy because you are directly competing with industry giants such as Uber, Lyft, and Ola. However, if you have integrated appealing features in your cab booking app, it creates a competitive advantage with more commission and driver fees. 
Online ride-booking services are becoming ubiquitous across the globe and below are some factors that make the online taxi business profitable and have become a sweet spot for entrepreneurs. 
Cab booking apps are user-friendly. Now commuters can book a taxi from any location within a couple of clicks. 

Moreover, rides get attractive discounts and perks on each ride, this encourages users to access the ride-hailing app and enables business owners to make their customer base strong. 

Online taxi businesses have also created job opportunities as drivers now can earn additional income by offering ride services at their convenience. 

No matter where you are located and how many cities you operate in, you can run a business online from a single location. 
Now we can say that the online taxi business is profitable but the question is how to step into this business? What are things to ponder? Let's discuss five key steps in detail and help you establish a successful business. 
5 Steps for Starting an Online Taxi Business
Starting your own business requires lots of effort and dedication. From making a solid business plan to market research to choosing technology stack to marketing tactics- there is so much on your plate. Don't worry, here we have discussed five steps that help you launch your cab booking business with ease. Read underneath the steps and learn how to start your own taxi booking business. 
# Determine How Much Funds is Needed To Start a Business
Having adequate funds and resources for the smooth running of an enterprise is the first and most critical step to focus on. You should have a robust business plan and secured funds to get your business idea on the floor. When making a business plan, you need to consider various important things such as target customer base, startup cost, operational cost, and how much time it will take to be profitable. You also need to choose a business name, domain name and develop a rough plan to make it happen. To start an online taxi business, your investments include the following things. 
A workplace: This includes a cost where you operate your business. You need to choose the ideal business location. However, some entrepreneurs opt for co-working spaces that reduce rent and other property-related expenses. 
Tech Cost: You need a speedy internet connection, desktop, printer, and other technology tools for the smooth running of the enterprise. You can also use personal devices if you want to use those funds in other core business activities. 
Domain Name and Licensing: Technology is the most important factor that decides the success of your business. Choose the best domain name and apply for the various licensing to avoid any illegal disputes in your business. 
Website, App, and Marketing: You should have a user-friendly website and app so that customers can access your products and services anytime, anywhere. You also need to promote your business on social media and other relevant platforms to make a strong online presence. Consider all these costs and include them in the business plan to make informed decisions. 
# Research Your Target Market
Conducting market research is the second important step to follow after all your business plan won't work if you don't know who will access your services. So, determine what would be your target market and who will use your services. Here you also need to study the local market in which your business resides. For instance,
If your target market is office commuters of a nearby complex, you need to focus more on sedan vehicles and also consider offering sharing facilities to users. 

Or your target market is travelers who rent out cars for several days to roam around the destination, you should partner with tours and travel firms and opt for SUVs as they mostly book group tours. 

If your target market is students or women, then you may want to consider their requirements such as if they want a female driver or not. 
Once you are done with the above study, then select a catchy and attractive name that your customers find appealing. Then customize your offerings according to your target market's requirements. If you offer the services as per your target audience's taste, you will have a constant flow of riding requests. You can also personally ask your customers what they need and what kind of features make it easy for them to book a cab. 
# Decide Your Business Model
Based on your business model, your revenue sources will be decided. After creating a business plan and market research, here you need to decide on which business model you want to run the business. For online taxi business there are usually two types of models that exist: 
The Aggregator model

And the Ownership model 
In the aggregator business model, the aggregator signs a construct with the merchants and sells services with the same pierce and features. If you are new to the online cab business, you should opt for this business model. In this model, a brand collects all the important information about the particular service provider, tie-up with them, and sells their services under their own brand name. Some popular examples are Uber, Lyft, and Ola. 
Another is the ownership model. If you want to integrate modern features and establish a brand name in the taxi industry,  this model is suitable for you. If you have your own fleets and drivers, the ownership business model is perfect for you. As you don't have to pay high commissions to third-party owners. 
# Create the Feature List
Remember the aim of the online taxi business is to make end-user's lives easy. If you go for an aggregator model, you don't have to worry about features and functionalities. When you opt for a custom taxi app development, you need to focus on modern features and functionalities before the development process starts. Based on your business model and requirement, you can choose features. 
Make sure your app should have all the amazing features that make rider's lives easy not complicated. From easy sign-up to tracking to multiple payment options. Usually, your taxi app divided into three parts, 
Driver's app

Passenger app

Admin panel 
Each of these apps has its own features list. It would be good if you hire a skilled technology partner who can work on your business requirements and gives you desirable results. 
# Work On Marketing Strategy 
Every entrepreneur's dream is to expand their business without any geo-location limit. For this, you need to consider some digital marketing techniques that can be implemented with minimum budgets. 
Social media marketing
You can start promoting your business on popular social networks such as Facebook, Twitter, and Instagram. Post quality content and keep users engaged with your brand. 
Digital marketing
Get started with email marketing, SEO, and paid advertising campaigns that market your business and reap your exclusive benefits in the long run.
Other promotional activities
You could also offer loyalty rewards to increase the repeat customer ratio. Provide discounts, eCoupons, and certain other attractive deals that could encourage your users to prefer your services over others.
All in all, we can conclude that inclination towards online cab booking services is increasing in this digital era. If you are engaged with the conventional transportation business and want to make the most out of emerging techniques, this is the right time to hit the market. Stepping into the online taxi business requires some systematic approach, pay attention to the aforementioned five points and your business could enjoy success in the long run. Hoping this article gives you a proper idea of how to start an online taxi business that guarantees you rich dividends.

Author bio
Deep Moteria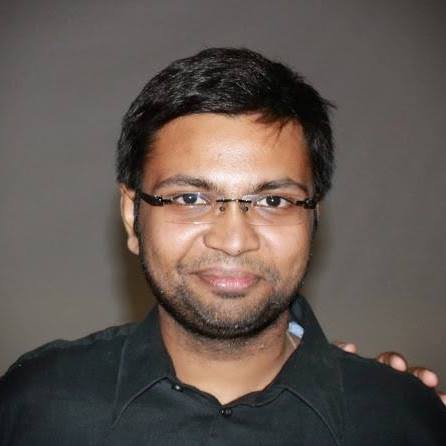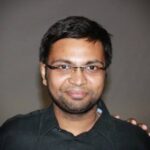 Deep is a serial entrepreneur and blogger who wishes to support the ground transportation industries with his writings. He covers up all the known and unknown facts around the industry and puts it together to create trending articles across different websites. He also includes details on the latest trends, fun facts, business expectations, strategies, and models to follow to achieve success in the transportation sector.