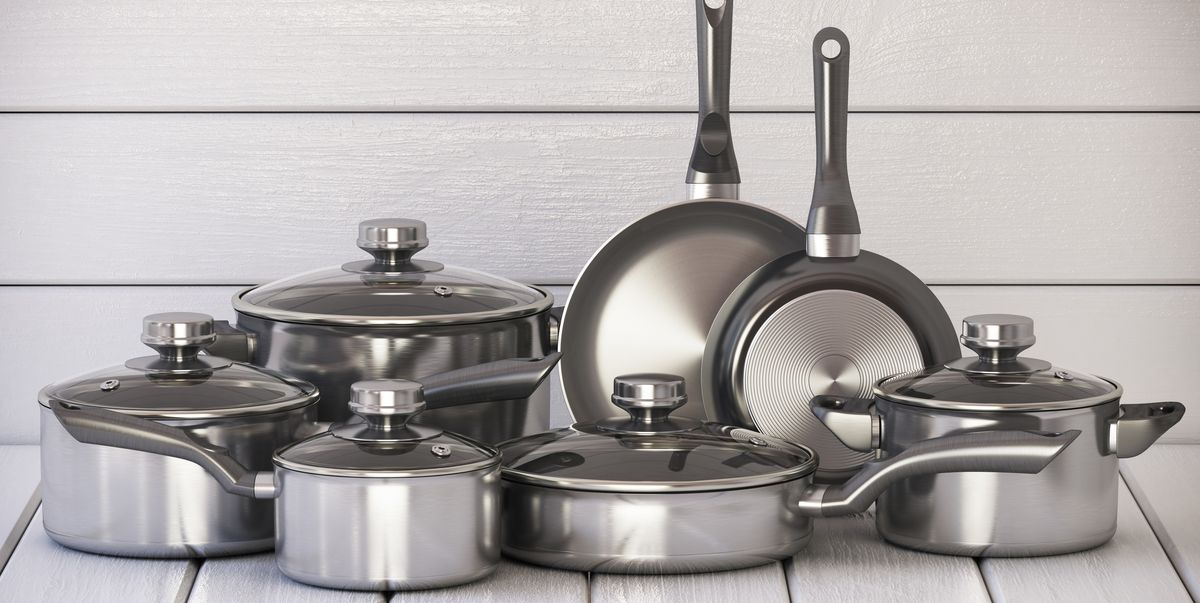 From sauce making to cooking rice, round vessels are a must-have for a fully stocked kitchen. Take a look at what makes these utensils better for various cooking purposes. Saucepans are one of the most important kitchen essentials that people use daily.
Their higher heat conductivity rates allow them to transfer heat faster compared to other pans or utensils.
Being highly durable, the solid aluminium or stainless steel base allows it to distribute heat equally, ensuring that no part of the surface is lacking. This gives way for a better cooking experience in the kitchen.
Things To Consider When Buying Saucepans:
Which Material Should They Be Made Of?
Stainless Steel: Being the most common choice for all utensils, stainless steel is resistant to any chemical corrosion, and it's easy to clean too.
Aluminium: One of the best properties of aluminium is its thermal conductivity, which allows it to dissipate heat faster than all other metals. Moreover, it is also resistant to minor scratches and scrapes.
Ceramics: These utensils are mostly used in ovens or stoves where the temperature is higher than usual. Due to their thermal resistance, ceramics can resist higher temperatures more effectively than aluminium or stainless steel. It also has a natural glazing effect rendering a non-stick effect during its use.
Shape and Size:
They should hold a fair amount of weight and should be designed so that it doesn't cause any strain or irritation for the user. Go for those designed ergonomically as it is beneficial for both usages as well as storage. The design should also be at par with the type of use or cooking method favourable to the user.
Proper Handle Grip:
Handles should be long enough to hold the weight easily and have a rough surface for more grip. The handle should be made of a material that shouldn't be slippery but firm to be held even with wet hands.
Lids And Type of Coating:
Transparent lids are available for purchase, and opaque lids are common too. As for coating, go for the high-quality ones as this doesn't chip off easily after long periods of use. High heat can even distort certain coating materials, so make sure to understand the heat limits of different pans available. Saucepans having lower heat tolerance limits may not be suitable for high-temperature cooking options.
Taking Proper Care For Saucepans:
Hand washing is the recommended method and always uses soft bristles so the coating materials don't break off. Don't use any forced cleaning practices either, and avoid machine washing at all costs. The high-pressure water jets can damage the material lining and render the pans useless during cooking. Hard scrubbing isn't recommended either, but soft clothes are a better option if cleaning is required.
Use clean water with mild temperatures on the warmer side as it is the most effective for cleaning impurities.
Most pans don't have induction capabilities, but those are made specifically for them, so buy accordingly. Pans that heat up on the stoves are built differently from those used on induction stoves. Although types suitable for both types of cooling are available in the Australian market, it's better to look into them before buying.
Take care not to clunk these pans together and store them separately after use. Utensils stored together can cause cluttering and may even scrape against each other, removing paint or material.