SEO is the process of making sure that a particular website is found easily online by its target audience. The main objective of SEO or search engine optimization is to get a higher ranking for your website in the search engines. Most people these days use search engines to find specific products or services that they're looking for.
The target audience or potential customers of a particular business will type specific keywords that are relevant to the business while searching for the service. That's why it is really important for a business to rank higher on the search engine result pages. That way their website will appear easily before their potential customers when the customers search for the services the business provides. It will increase the chances for the website to get more traffic, as well as for the business to get more customers.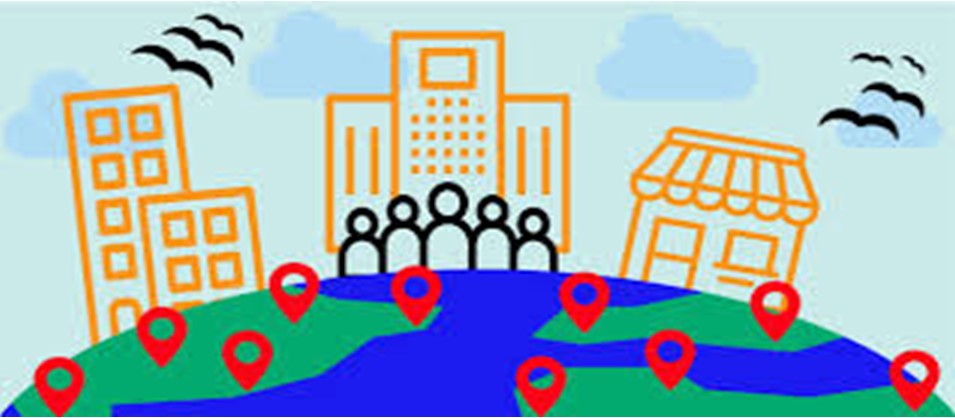 What is Local SEO for Moving Companies?
The first thing people search for is quality movers whenever they want to move out of their home for getting into a new home. It does not matter if it is in the same city, or in a new city. People always want the best movers in their area to handle their possessions while moving so that they can secure the best services
Also, it helps them to feel relaxed about their possessions. In order to find quality movers in the area, most people conduct a google search. When they conduct a search using relevant keywords such as "best moving company near me", the result pages will start to show the websites of moving companies in that area.
When websites of different local moving companies start to appear on the search engine result page, most people tend to check the first few results only. They mostly decide to choose a mover from the top few websites from the first result page, without even checking the ones that appear later on the SERPs or search engine result pages.
If the website of a moving company fails to appear among the top few results on a SERP, then the potential customers aren't much likely to click that website by going down on the page or surfing through the next pages. As a result, they won't get to know about the services and quality of that company.
Important to note that around 75% of people never go past the first result page of a google search. The top three results of the 1st search page get more clicks, where the first ranked website has a CTR or click-through rate of 35%. The CTR drops significantly for each position after that. The CTR for the sixth-ranked website or the below ones is less than 5%.
Moreover, it's a must for you as a moving company to optimize your website in a certain manner. It will help your site rank higher on the SERPs or search engine result pages. This way your website and your moving company will be more visible to your target audience. Search engine optimization is a highly crucial part of the online marketing strategy of any business. It's no different for moving companies.
More people will get to know about the services you provide, and your quality if you can make your website appear higher on the SERPs. You'll be able to draw more customers, as you'll be able to reach more of your target audience. You need to make sure that as a mover you are getting enough moving work for your moving fleet. You also need to make sure if your potential customers are able to find you through google search, or not.
These won't be possible if you don't optimize your website properly for search engines. Your website will keep ranking poorly on the SERPs if you don't do SEO properly. It will make you remain invisible to a huge portion of your target audience. As a result, you will keep losing business to your competitors with better-optimized websites for search engines.
Benefits of Local SEO for Moving Companies
As a moving company, nothing should be more important to you than local SEO while optimizing your website. As you provide services to help people move from one place to another, the people that will be looking for your services will always be from your area or locality. You need to optimize your website in a way that your local people can find you easily.
When people in your locality will search for a moving company using relevant keywords, make sure that your website appears high on the SERPs for those keywords. For instance, if you are a moving company based in Philadelphia, your potential customers are mainly people that will move from Philadelphia to some other city in the USA. They might also be moving from one house to another house in Philadelphia.
When someone like that will look for a moving company, they are likely to search on Google for that using keywords like "best moving companies Philadelphia". There might be a number of moving companies in Philadelphia that provide quality moving service in that area, but not all of their websites will secure the top positions in the search engine result.
The moving companies that have put the effort into their local SEO, and optimized their landing page to rank higher for "Best Moving Companies Philadelphia". Most people will find a company that'll be suitable for them from the top few results of the result page. They will look for potential options on the first result page, and then choose one to get their service from the first few options. Websites of moving companies that have done the local SEO properly to optimize their website will enjoy the benefits of appearing higher on the search engines and all the other benefits that come with it.
Let's have a look at the benefits of local SEO for moving companies.
Free Traffic
Due to SEO, your website will rank higher on the organic search results. It will help you get more organic traffic. More traffic means your website will start appearing even higher, for which you will get more customers too. Unlike PPC, this process is totally free of cost.
Ready-To-Buy Customers
If you can conduct local SEO carefully for your website, it will help your website target the "buyer in heat" users. This means they are seriously planning to get the services of a moving company and will consider yours surely if they like your services. This will help you bring in conversions at a high rate.
Industry Authority
If your website starts appearing at the top of the search results whenever people look for moving companies in a particular area, you will earn the trust of numerous users. It will help you get authority in the industry of moving companies
Final Words
In this era of digital marketing, SEO is more important than ever. If you want to run a successful business, no matter what business it is, you'll need to attract your potential customers through the internet. For that, you'll have to optimize your website in a way that it will appear higher on the search engines. This will ensure when your customers conduct searches looking for the service you provide. When it comes to moving companies, the audience is more local, so the SEO needs to be done in a way that local people can find your website easily. It is really important for conducting a successful business.