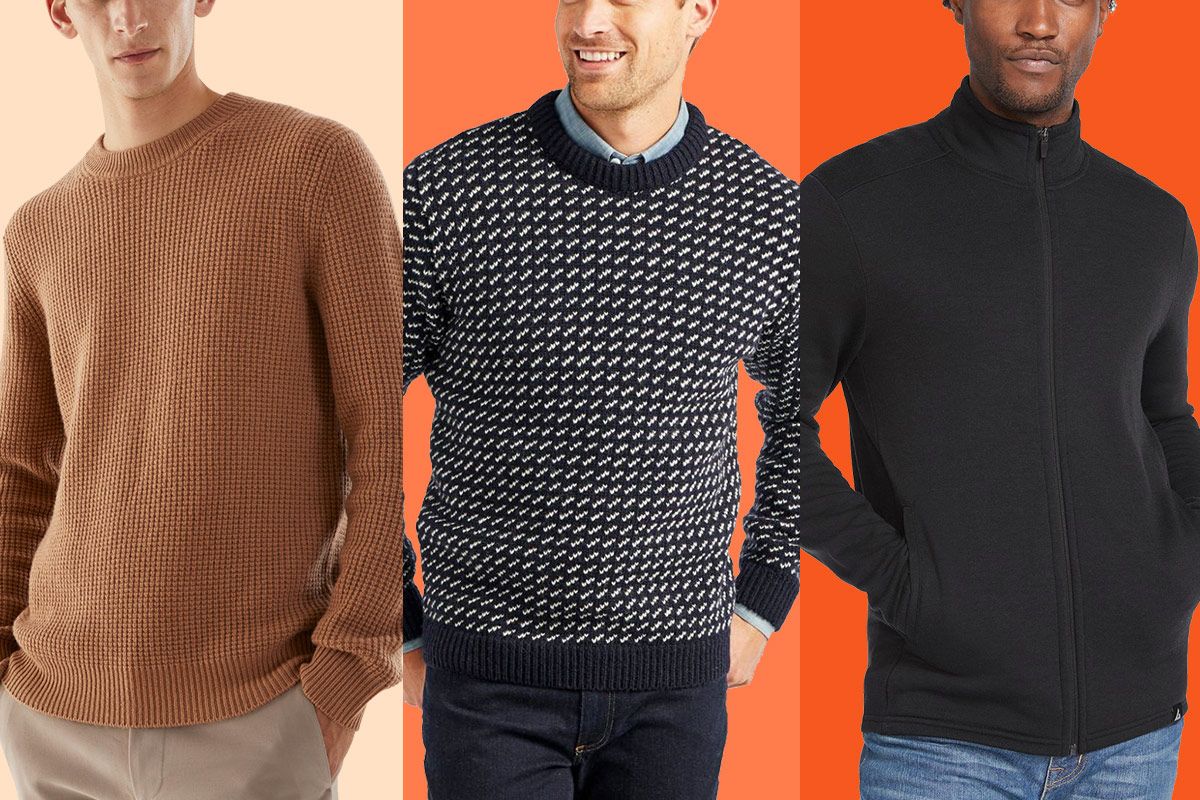 When it comes to men's fashion, the present decade is experiencing 20's prep styles, such as casual looks with elegant class. This trend is further amplified by the use of rave bracelets that introduce a new rebellious charm to modern-day fashion. The male fashion industry has come a long way. Over the years, many things have changed from dressing sense to dressing style. Now boys also dress up in different ways for different occasions. Also, there are some signature dresses that you will find in every man's wardrobe, such as men's knitwear.
Good quality knitwear is the best fit for a family get-together, weekend party, or casual meeting with friends. It helps men to bridge the gulf between their jeans and t-shirts or suits and ties. Without revamping your entire wardrobe, add some knitwear garments and learn different ways of wearing them to look stylish.
This article has enlisted some stunning tips to help you sport your knitwear in the best possible way.
Knit T-Shirt Under a Stylish Jacket
The modern fashion industry is greatly moved by simplicity, as you may wear knitwear under a sports jacket, and it can be stylish. Your knit t-shirt or shirt must be easy to pull off, but it would be possible only when your sweater is well-matched with your jacket. You may choose lux woollen, cotton blend, or even linen as material but always remember to avoid the sporty golf polo shirt, as it may not be suitable for this particular idea.
Also, you can go some extra miles! Cover your neck with a scarf and pick a pocket square to compliment your dress; it will add a European vibe to your look and overall appearance. 
A Knit Roll Neck Sweatshirt With a Sports Shirt
Most men love roll neck sweatshirts. Last year, it was the most demanding men's wear. You can pair it with a high-collared overcoat and faded jeans. For the final touch up, you can style up the roll neck in a number of ways. For instance, if you follow Italian fashion trends, you can wear it with a sport shirt that is layered underneath and the collar that would pop out of your top.
Denim Jacket With Crew Neck Sweater or a Patterned Sports Shirt
Another stylish way is to wear a patterned sports shirt under a knit. This idea elevates the look without making it too stuffy. Also, it enables you to go creative with your look. You may wear solid-coloured knitwear as it goes well with any pattern. 
To complete the look, leave the top two buttons unbuttoned and roll up your sleeves. Also, don't forget to keep the collar outside your knitwear and cover it with a denim jacket to get one of the fascinating looks.
Bottom Line
If you want your look to stand out from the crowd, you should style the knitwear properly, and you will be able to do it only when you pick suitable knitwear. For this, consider the following things while choosing knitwear:
Choosing soft woollen, linen, or mixed cotton materials is a good idea as natural fabrics let air pass better than synthetics. Also, natural fabrics help regulate your body temperature and reduce odours. 

You should ensure good fitting while picking knitwear. Remember that a loose fit can spoil your look. 

Wearing a fitted shirt under men's knitwear will keep sweats and odours away from it. This way, you don't need to wash it every time you wear it.
Sporting knitwear in different styles is the simplest way to look handsome without investing much effort or time. So, what are you waiting for? Pick a suitable one for your weekend plan!