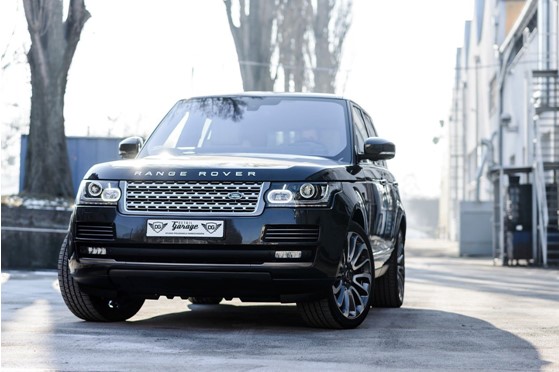 Depreciation has always been a significant factor in the world of cars – according to some sources, new vehicles lose as much as 40% of their value in the first year alone. However, some vehicles hold onto more value than others. Although you don't want to think about selling a vehicle at the point of buying, it's important to remember if you don't plan to keep the vehicle until it gives up life.
Here are some of the best cars for resell value in Australia!
Brands
Range Rover (and Land Rover) – 61%
BMW – 58%
Porsche – 58%
Subaru – 56%
Toyota – 55%
Models
Audi A5 – 73%
Range Rover Evoque – 73%
Toyota Land Cruiser – 73%
Nissan Navara – 71%
Mercedes Benz C 63 AMG – 69%
Your Guide
Ultimately, the car you choose depends on your budget. Of course, you can't solely consider reselling value when selecting a new vehicle. If you don't have a considerable budget, Toyota is one of the best names in Australia because the used-car program (https://www.collishawauto.com/) is incredibly advanced compared to other brands. Otherwise, Subaru and Mazda are two other good options.
With all three of these manufacturers, you pay a little higher than other brands, but the vehicle should retain a higher value. More recently, many industry experts have been impressed by Hyundai. Previously, this name wouldn't have come close to this list. However, the brand has worked hard to bring technological improvements. Also, the five-year unlimited mileage warranty is a huge help.
Moving away from brands, what should you look for in individual vehicles? Ultimately, reputation plays the largest role in the used dealer market. Brands and models with the best reputation tend to hold onto their value much better than others. Interestingly, utes (utility vehicles) outperform all other car types since it's one of the most common vehicles on our roads. After this, coupes and sports cars also keep a substantial trade-in value.
Traditionally, Toyota has always been a leader in the used car market, and this is because of its used-car program. Also, it's a general rule that models in demand when new will still be in demand a few years later. If you manage to own a desirable new car, this desire will still be present when it comes to selling time.
Of course, how can this guide address resell value without touching on the luxury brands? Some will always have an appeal to consumers, and this includes Mercedes-Benz, Porsche, BMW, and even Lexus.
Often, car buyers place so much emphasis on the brand and model that they forget all other aspects. In this day and age, buyers are also looking for accessories and other advanced features. For example, this includes GPS screens, USB ports, rear-view cameras, parking assists, and Bluetooth. If your car lacks these basics, you'll struggle to compete with all the great models that do offer these features.
New cars are more attractive than ever as prices continue to fall. What's more, buyers are also enjoying the extended warranty periods (this can last up to three or even five years). The addition of low- or no-interest deals makes new cars more accessible too.
If resell value is important to you, keep everything in this guide in mind when purchasing a new vehicle. Luxury brands are always winners, but names like Mazda and Toyota also have leading second-hand markets where vehicles retain value.
Furthermore, pay attention to the features that your prospective car has just as much as the brand and model itself.