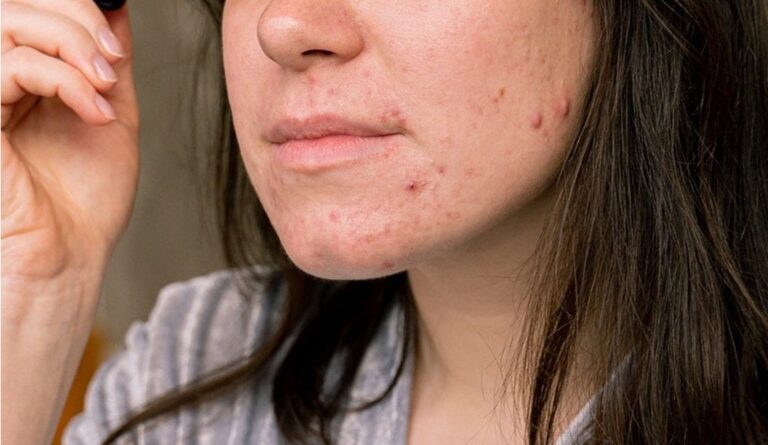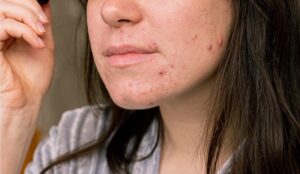 2020 has been full of surprises the entire year. Just when you think you've internalized and have adapted to the new normal, 2020 springs something new your way. Another surprise this year was "Maskne" – short for mask acne, which means acne caused by face masks' over-wearing.
The technical term for maskne is "acne mechanica." It is a consequence of excess heat, friction, and the mask's polyester fabric's rubbing onto your skin. These combined with the moist environment from breathing, talking, and sweating makes for a perfect recipe for "maskne." Sometimes it can also manifest as irritation, inflammation, or a rash.
But remain calm because we've compiled the ultimate list of tips and tricks and off the counter products that will help keep your skin clear of breakouts and increase its overall health as well.
Sticking to your skincare routine while adding in or exchanging a few products will help you prevent maskne thanks to these great skincare products recommended by MIRA BEAUTY, one of the best beauty marketplaces to shop for everything makeup & skincare online.
Cleansing is Crucial: Cetaphil Gentle Foaming Cleanser
Keep your face as clean as possible. Wash it before you put on your mask and wash it after you're done for the day as well. It is an essential step to prevent maskne. Dirt and oil get suffocated under the mask and eventually cause breakouts. Cetaphil's Gentle Foaming Cleanser is a star at removing dirt and oil effortlessly from your skin without unbalancing your skin's moisture. It also helps condition skin as it contains vitamin B5 complex and Vitamin E.
Another scrub free option that is also gentle on sensitive skin is First Aid Facial Radiance Polish. A potent exfoliator that also brightens skin. Made of shea butter, shea shell powder, and willow bark extract that all aid in removing dead skin, improving texture, and minimizing pores' look. Lastly, for a clean face, you can also indulge in face wipes.
Don't Forget To Moisturize: CeraVe
As part of your skincare routine, moisturizing is important, but a mask in the equation, it's downright essential! Keep your skin hydrated! When choosing a moisturizer, bear in mind that it should be an oil and fragrance-free product. It will reduce the chances of maskne. CeraVe is a drugstore moisturizer that fits the description. It has moisture-retaining ingredients like hyaluronic acid that deliver long-lasting hydration without clogging pores. Furthermore, it helps condition skin, making it soft and smooth.
Refresh Your Face: Dr. Hauschka Facial Toner
Toners are useful for removing excess oil, makeup sweat, and grime. They also have astringent properties. Let us let you in on a little maskne prevention hack: spritz your face mask with a bit of toner, let it absorb into the fabric of the mask, and eureka! You have a mask that itself prevents maskne! Dr. Hauschka's Facial Toner is best for this as it is curated from all-natural and organic ingredients. It boosts the skin's natural process of cleansing and minimizes the appearance of pores. This facial toner also renews skin and balances the oil and moisture content of our face. It also smells like a total treat, so wearing it or spritzing it on your mask has you smelling something better than your own breath.
Go for a No Makeup Look: ELF High Definition Powder
Yes, we know, outing on makeup hides the imperfections on your skin and makes you feel a tad confident. But trust us, makeup under the mask, interacting with that friction and moisture, and sweat is just one big nope! It clogs pores and guarantees a breakout. But if you must, opt for a lightweight makeup or a finishing powder. This HD powder by ELF cosmetics does the trick. It soaks up shine, hides your fine lines and imperfections, and gives you a healthy glow. It is a drugstore translucent powder that works like any high-end makeup. The setting powder works overtime to give your face a clean and fresh look.
Wash that mask: Bliss, Pore Patrol
Yes, most surgical masks are disposal, and most people use them once and throw them away. While there is nothing wrong with wearing them once, it does not apply to masks made out of fabric like cotton or silk. These require washing to prevent maskne. But these aren't the only face masks you need to don to prevent maskne. We're talking about the favorite, Pore Patrol Dep Detox Four Clay Soufflé Mask by Bliss. It's quite a mouthful but worth it. It is a fantastic mask to detoxify your skin and prevent maskne. Besides, detoxifying also comes under good skincare. For $18, it's quite a steal considering the high potent ingredients it has- kaolin and French green micro clays, willow bark, bentonite clay, and glycolic acid. The ingredients detoxify skin, unclog pores, balance the oil, and gently exfoliate. That's quite a resume, in our opinion, and perfect for preventing maskne.
Retinol for The Night: Philosophy, Help Me
Products that contain retinol or benzoyl peroxide are better suited to be applied at night as they tend to irritate the skin under the mask and cause maskne. If you have retinol in your skincare routine, switch it to nighttime. Help Me by Philosophy is a consumer favorite. It is an anti-aging dream cream that keeps pores clean, reduces wrinkles, and boosts and strengthens skin. Applying this when you are mask free also helps it take its time and work its magic on your skin. Retinol works with "bisabolol," an anti-irritant that stimulates skin healing and repairs everyday damage. This night cream is one of its kind and does help your skin!
Your Lips deserve attention: Winky Lux, Sugared Matcha Lip Scrub
While doing skincare, we often tend to forget our lips. They, too, need a little hand in the sloughing of dead skin. With your lips under a mask all day, they are likely to be dotted with a breakout or two. Winky Lux Sugared Matcha Lip Scrub is your knight in shining armor to prevent maskne. It combines natural sugar, vanilla, green tea extract, and a hint of latte to scrub away dead skin cells. It protects and conditions your lips to give you a plump pout that's hydrated and won't fall prey to maskne.