Let's admit it! Nearly everyone loves & admires greenery. And decorating with greenery has really become a thing these days! But when it comes to beautifying your home with greenery, people often fall into the dilemma of whether they should get real plants or artificial ones. Well, if you are somebody who has a green thumb, live plants are going to be best for you. 
But if you are not that kind of a person, then fake plants are what you need for home decoration. 
Home Decor with Fake Plants
Here, we will share some interesting tips about home decor with fake plants with you. So, without any further delay, let us get straight into the discussion.
Place your artificial plants where you would grow your real ones

.
This first tip on our list is pretty straightforward if you ask us. Remember the times when you had some real plants at your home. Find the spots where you used to grow them. After you have found these places, place your fake plants in those places. 
Now, you may ask why you have to put your faux plants in these places. The answer is pretty simple- you want your artificial plants to look more realistic & convincing. For example, you may place your faux plants near your windows like the real ones so that the sunlight will touch them. As a result, your artificial plants will look more lifelike.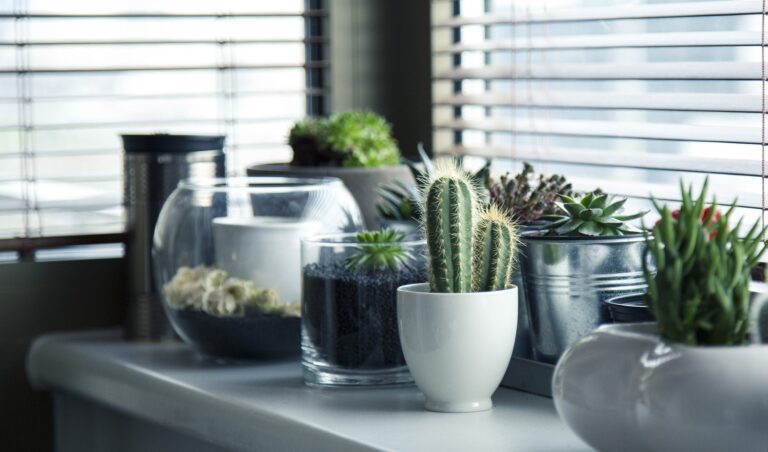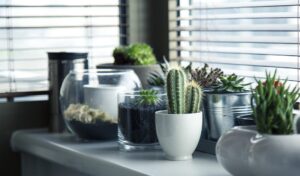 Re-install your fake plants & make use of the dirt
Okay, the next tip that we have here will require some work from you. For this one, you will have to take your faux plants out of their stock containers & re-pot them inside some new & beautiful planters. You will find many kinds of planters online & offline. 
Get the ones that look nice to you. After you have got these plant containers, it is time to re-install the fake plants. Install the plants while filling the planters with real dirt. It will make the artificial plants of your home even more real & the beautiful containers will add extra style to them.
Mix up your artificials with some real plants if you like
Another well-known trick to make your plants look less artificial is to mix them up with some live plants. You may now ask why are we even talking about real plants here? Yes, we know that we were supposed to talk about faux plants only & you do not have that time or money to spend on real plants. Well, let us make this clear to you. Some real plants need little maintenance. If you bring in some of those & combine your fake plants with them, it will generate a more realistic & convincing look for sure.
Use your fake plants to hide sockets & cables in your home

.
We all have sockets & cables in our home that we want to hide. The fun fact is- you can use your fake plants as covers to hide those ugly cables & sockets. It is very easy to do. Wherever you see cables or sockets that you find disturbing, mark those places in your mind. 
Now, get some artificial plants according to your choice & make sure they are big enough to cover those ugly sockets or cords. Lastly, just place them in the spots that you marked before and be relieved that you will not have to see those uglies ever again!
Make sure to keep your plants clean

.
Faux plants indeed require no or very little maintenance to survive. But at the same time, it is also true that they become very dirty when you do not clean or dust them regularly. Too much dust or dirt can harm the glamour of your plants. 
So, you have to make sure that you are keeping your plants clean & dust free so that your fakes never lose their charm & beauty. It doesn't mean you have to clean them every day. Just dust them whenever you see that your plants have become noticeably dirty.
Purchase good quality fake plants
You should always invest in good quality artificial plants. Good quality faux plants are a bit expensive, but they are totally worth it! You can trust us on this. Not only will they look super realistic, but they will also last for a long time. When you are purchasing fake plants, look for real looking stems or trunks. Also, try to get some plants with imperfect leaves if possible because perfect fake plants are more likely to get spotted than imperfect ones.
FINAL WORDS
So, that was pretty much what we had to say about home decor with fake plants! We hope you enjoyed reading our article. If you have any other tips regarding house decoration with faux plants, please share them with us in the comment section below. Thank you for reading our article & have a good day!