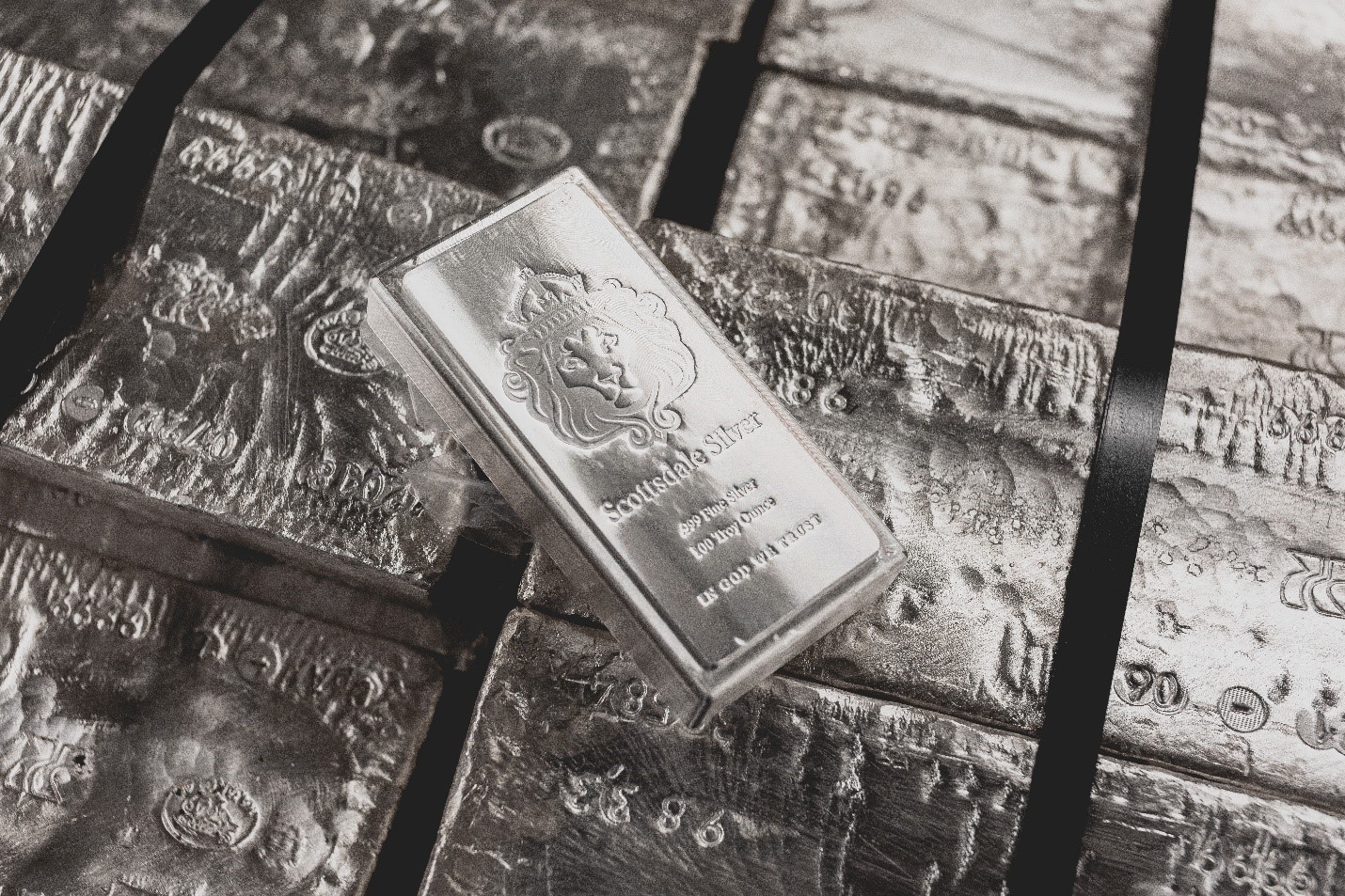 Is investing in silver beneficial? Should you stock on physical silver instead of gold or even Crypto? Of course, it is natural and even logical for investors to doubt their decision before investing. But at this moment in time, it is beneficial to add physical silver to your holdings. These days, buying precious metal is as easy as ordering a pizza or picking up a t-shirt at the department store. So, here are some reasons why investors should add bullion to their portfolios.
Silver Is Money: 
Although silver is not a part of your currency, it is still money. In fact, besides gold, silver is the ultimate form of money because of its face value, and it cannot be created out of thin air like paper and digital currency. Unlike gold, physical silver also has a store value, here's why:
Investing in silver is not like pouring money into stocks, bonds, or virtually any other investment. You won't have any default risk while investing in silver. 

Silver has a long-term use as money. For hundreds of years, human civilization is using silver for making currencies.

Unlike digital currency, one does not have to depend upon a third-party server while purchasing and maintaining silver, gold, etc. Therefore,

investing in silver is way more secure than investing in digital currency

. 
Silver Is A Physical Stock: 
For every investment you own, how many can you hold with your hands? In the world of paper assets, digital currency, and currency creation, silver is one of the few assets that you can carry with you, even to another country. In addition, silver is tangible against various forms of hackers and cybercrime compared to digital currencies.
Silver Is Comparatively Cheaper Than Gold: 
Silver is 65 percent cheaper than gold, and it can save you against inflation. So, in terms of precious metals, silver is affordable for an average investor. It means you can maintain your standard of living by holding onto a precious metal as good as gold during a time of inflation. So the ratio of sliver makes it a good investment relative to the price of gold. If you cannot afford a full ounce of gold, you may purchase a 1 oz silver bar which can be your ticket to holding some precious metals. The goal of investing is to start small and build the collection over time. 
New Supply Of Silver Is Falling: 
The price of silver had crashed after the peak in 2011, and in the course of the next five years, it fell a whopping 72.1%; that means silver miners had to work hard to cut costs and make a profit. 
Demand For Silver In The World Is Increasing: 
Despite the impact of the Covid-19 pandemic, the global demand for silver is growing. Almost all major government mints have set sales records, and most of them are already at the peak of production. In addition, mints have a long cultural connection with precious metals. As the population is growing, its tremendous appetite for investment in precious metals will also increase.