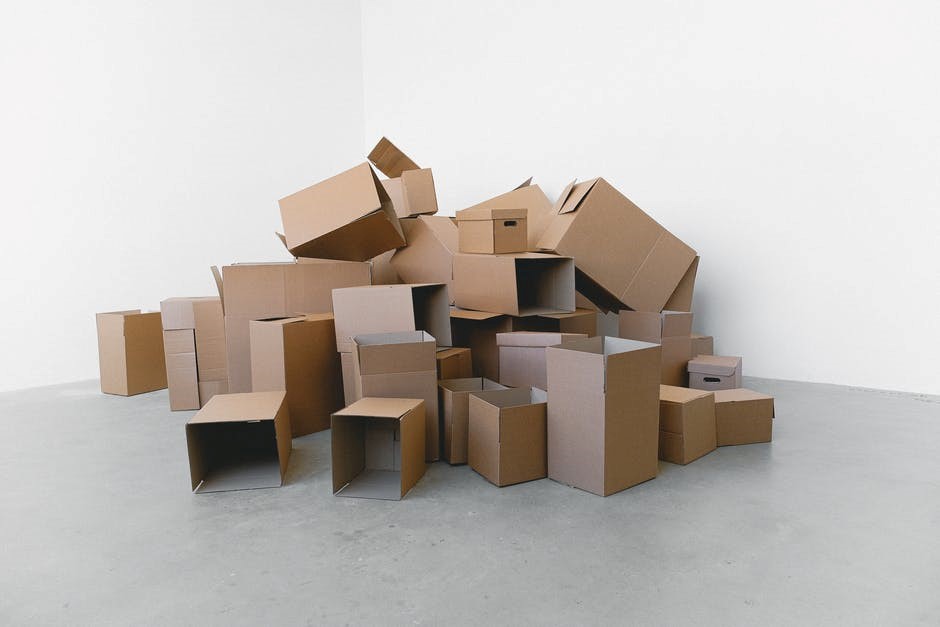 While the thought of relocating to a new house might be an exciting one, imagining the buttload of work you have to put in to prepare for the move itself will overwhelm you. Now that doesn't mean you keep counting down the time to moving day. We know that juggling moving-related tasks will be complex, more so if you're trying to keep things on track. However, by utilizing the right organizing skills and knowledge, you can easily accomplish a smooth move.
While not every homeowner may have the mindset, there are a few ways you can keep yourself organized. We've listed some of them down below. Have a look.
Hire professional moving services
Relocating involves plenty of activities that require a professional touch— for instance, transporting or moving your personal belongings from your old home to the new one. Things such as furniture, kitchenware, cooking utensils, and other bulky household items will always go wherever you relocate to. Sure, you will save some money when you stuff your car and transport things yourself. However, ask yourself, do you have the time and patience to do it on your own? Is it even possible? Probably not!
So, hiring professional moving services will be a better decision since helping people move is something these companies do for a living. So look for movers online. For instance, if you're changing neighborhoods around Lake Washington, look up a Bellevue moving company on the internet, get a quote, and reserve them for moving day. You'll save yourself plenty of headaches. Repeat the same for any city you're living in, and you should have a couple of options to choose from.
Prepare early on
Don't leave the packing and decluttering to the last few days. You'll end up making things a lot harder for yourself. That said, to eliminate or reduce the stress and anxiety involved in the moving process, prepare ahead in multiple phases.
For instance, start the entire process a few weeks in advance. Declutter your living space and donate, throw away, or sell unwanted items that are sitting in your house and collecting dust as you begin packing. Once you declutter your home, you can start to pack your stuff one room at a time. However, don't be too eager to fill moving boxes as you probably won't enjoy living a couple of weeks or so in a home that is full of cartons and cardboard boxes. So, depending on the size of your living space, two to three days for purging and a week for packing will be enough for you.
Label, label, and label some more
We know that moving can be physically and mentally stressful, so consider taking a few minutes off to catch your breath to enjoy the milestone you're about to achieve. Doing so will give you the determination and motivation to accomplish what's to come, labeling everything! What a bummer!
Creating a system to track all of your belongings and moving boxes will allow you to know precisely where you stashed every item. Furthermore, it will eliminate the need to sift through things merely to find something you do not remember where you stashed. So grab a pen and label every moving box with a number corresponding to the items present inside a particular room. For instance, if you've given the kitchen the number' 1,' then go ahead and mark '1' on the moving box that contains kitchen items. Or you could involve the family, especially your children, by using colored markers to label your moving boxes. So, whether you decide to color code or number tag your moving boxes, don't forget to do so to avoid feeling the blues on moving day!
Download a few helpful moving apps
Utilize the power of technology to its maximum potential to ensure that your upcoming home relocation process is as smooth and hassle-free as possible. Some moving apps you can benefit from include;
Sortly– this app will make you an expert organizer in no time. Sortly will allow you to develop a visual inventory of items with notes, tags, photos, and more.
ParkMobile– whether you're transporting items on your own or renting a moving truck, ParkMobile will help you find and reserve street parking. In addition, such a parking app makes it a lot easier to pay for street parking from your smartphone through your credit/debit card.
Nextdoor– this app lets you find local home improvement professionals, sell your belongings, and connect with your neighbors. It's a fantastic all-in-one solution for a handful of moving side-tasks.
Realtor.com– This real estate app/website enables homeowners to find open house listings, home/apartment rentals, prices, and schools directly from the MLS.
So, don't forget to utilize the apps mentioned above to ensure that you're using technology to your advantage, making your move more enjoyable and less stressful.
Print a customizable checklist
Relocating to a new place involves tons of puzzle pieces that fit together nicely when you follow everything to the 'T.' From dealing with financial obligations to handling moving company logistics, there is a lot of nitty-gritty included in the moving process.
However, determining what you require and when you need it is a challenging thing to do. The solution? Create a detailed moving checklist that covers your entire move. After all, having a to-do list on hand during your move will make it a whole lot easier to remain organized and manage the numerous details with precision and accuracy.
Conclusion
To ensure that you remain organized before, during, and after the relocation process, don't be afraid to seek professional help from a reputable moving company. Sure, it will eat away a few hundred bucks from your moving budget. But, it will be a worthwhile investment that will pay off when you're sitting inside your new home sipping in your favorite beverage. That said, for everything else, follow the tips mentioned above to keep yourself organized, making your move something you should enjoy, not dread!